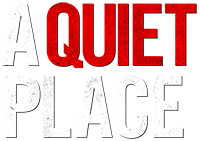 A TERRIFYING NEW VIDEO GAME COMING 2023.
Experience an untold story of survival in the A Quiet Place universe.
In this exclusive prologue and spinoff single-player story-based game, discover more about the origin and lore of the A Quiet Place universe as you follow the unique story of two siblings, Alex and Kenna, who must put their differences aside to survive amidst the apocalypse.
Coming to PlayStation 5, PlayStation 4, Xbox Series X|S, Xbox One and PC in 2023.
FOLLOW FOR THE LATEST NEWS AND UPDATES:
TM & © 2022 Paramount Pictures. "PlayStation", "PS4 logo", and "PS5 logo" are registered trademarks or trademarks of Sony Interactive Entertainment Inc. Microsoft, the Xbox Sphere mark, the Series X logo, Series S logo, Series X|S logo, Xbox One, Xbox Series X, Xbox Series S, and Xbox Series X|S are trademarks of the Microsoft group of companies. All Rights Reserved.